Catwalks
---
The Chinese Palace in Palermo, the ancient home of the Borbone family built at the end of the 18th century, inspired the new summer collection by Daniele Carlotta, cutting a fine line between oriental decoration and neo-classical elegance.
by Carlotta Pellizzari
---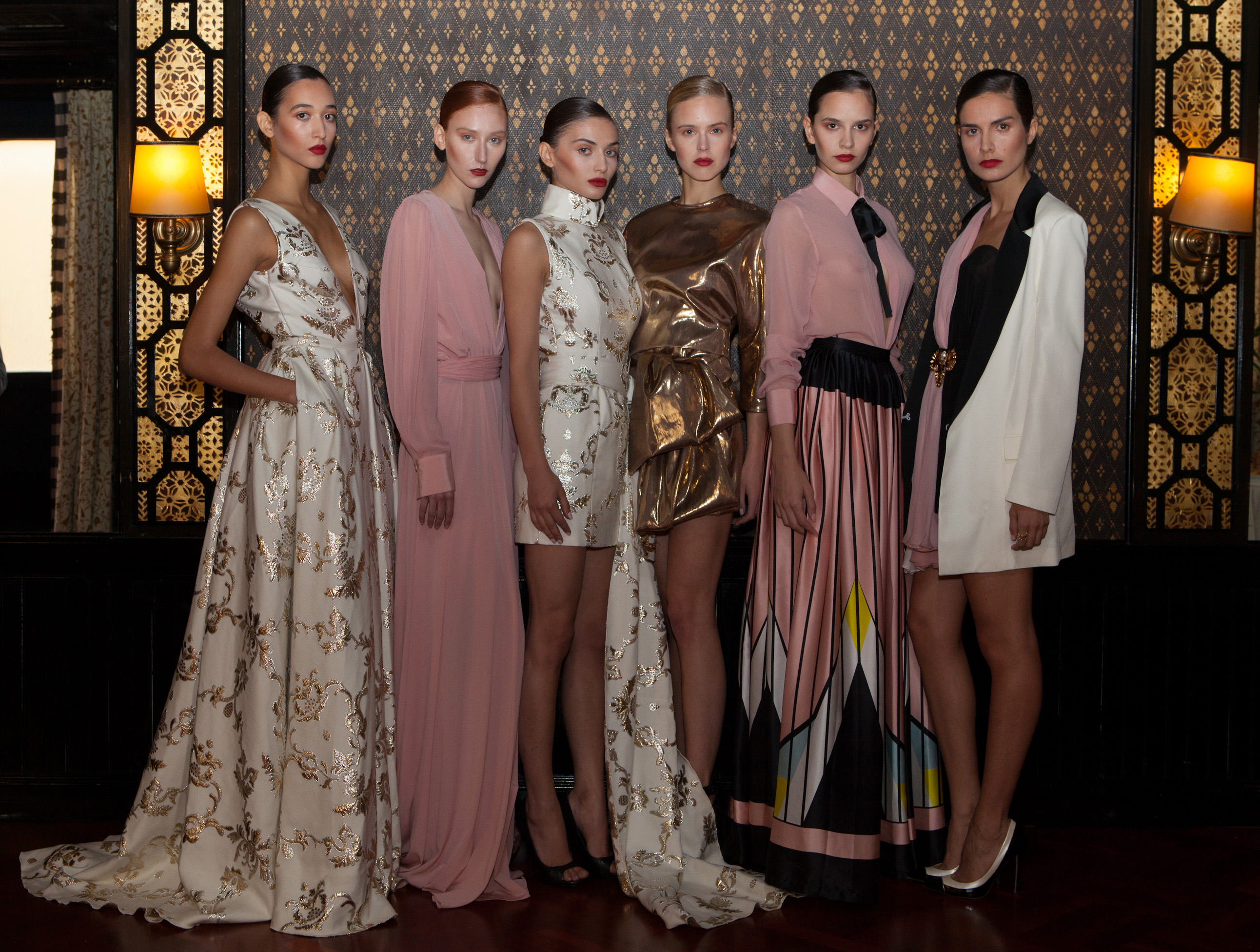 This vision is a wealth of contrast, in the folklore-filled and theatrical wake of the coming together of different cultures, caught between rigour and opulence, the masculine and the feminine, the physical and the abstract: the potency of a creativity able to picture and enhance a woman perfectly balanced between sensuality and refinement.
Shapes are asymmetrical, with deep necklines, and are tailored on the body through soft yet net lines, in order to evoke, or re-invent a retro style with a contemporary feel.
Precious and light fabrics such as satin, brocade, crêpe de chine and duchesse silk are combined with see-through chiffon and metallic glints from the yarns and golden embroideries.
Sudden glimmers emphasise the delicate palette of white and black, pink and light blue, with dashes of lacquer red and deep yellow.
And for the evening, shimmering gold, reminiscent of ornamental Chinese friezes and of the capricious and splendid volutes of the baroque churches in Modica, alongside geometric prints that are a post-modern take on the Roman frescoes from the royal estate in Palermo.