Events
---
Once again, Kastoria was at the centre of the world fur trade, an arena for the development of commercial ties and relations, and the coming together of markets from all corners of the world.
---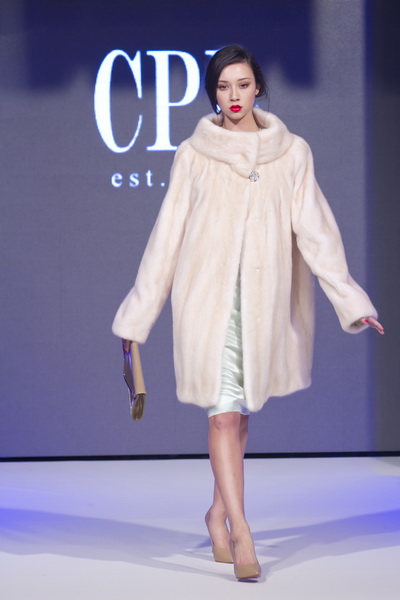 With its huge variety of goods, and the trade mark experience, inspiration and creativity of the furriers of  Kastoria has been the meeting point for fur dealers from all over the world. Fur, the material loved as no other throughout history and in the front line of fashion today, was presented in all its mythical splendour. Following international stylistic tastes and trends in fashion, which want fur to be both "must" and modern, the FASHION GALA held on the first evening of the 39th International Fur Fair of Kastoria (organized by the Kastorian Fur Association and sponsored by the auction house BLACKGLAMA), won wide acclaim.
Twelve representative collections of fur, from the 130 who participated in total, unfolded their stories, each with their own style and each having their own role on the
catwalk, separate and unique, but, at the same time, an integral part of the collection. The fur creations combined beautifully with name clothing brands. The companies which participated were the following:
ORESTIAS FURS & LEATHERS, MS MOUSIOS FURS, DIOS FURS, NEVRIS FURS, C.P.L., LAZAROU & VASSOU,VITO PONTI, IMPERIA FURS & LEATHER, SARIGIANNI FUR
Within the context of the Fair's parallel exhibitions and events, this year great interest was again generated by a pioneering design competition. Ten exhibitors presented the finest pieces from their collections, and, in order to ensure the transparency of the whole procedure, visitors voted electronically for the best fur garments of modern style & design.
This year, in the category of Best Modern Style Ready Fur Garment, the winners were:
GONOS BASILIS
FUR FASHION BY K & W
ZISIS FURS
In the category of Best Design Ready Fur Garment, the following winners were chosen:
GONOS BASILIS
IMPERIA FURS & LEATHER
GLOBAL TRADE PELLICCE

 
The Kastorian Fur Association "The Prophet Elias" would like to extend its warmest thanks to the sponsors of this year's event:
Grand Sponsor : Blackglama-American Legend
Sponsors :  Kopenhagen Fur                     Black Nafa

                    Saga Furs

                    Micillo Italia

                    Anax Insurance Brokers S.A.
Sponsor of the Gala Fashion Show : Blackglama-American Legend