Events
---
INTERNATIONAL FASHION DESIGN COMPETITION, REMIX, SUPPORTED BY VOGUE TALENTS FOR SECOND YEAR
---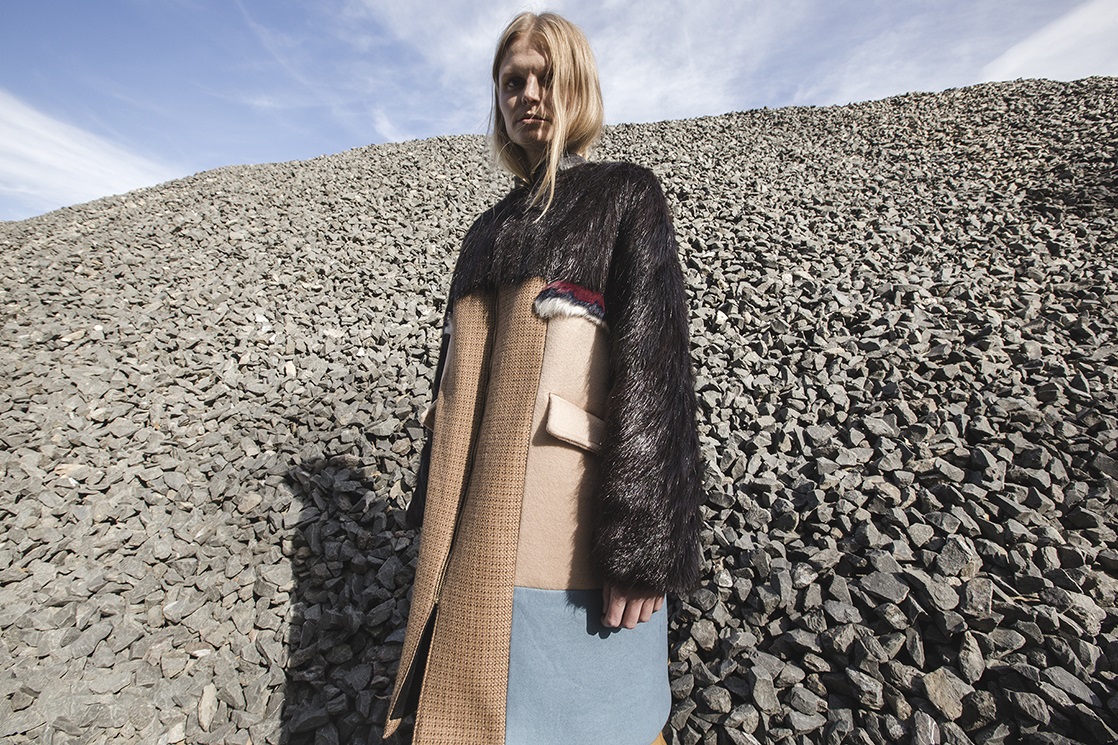 REMIX was introduced in 2003 – the brainchild of the IFF – to support the next generation of fashion designers. The competition gives up-and-coming design talent from across the globe an opportunity to showcase their innovative designs to a highly influential, international audience and to receive global exposure across a range of traditional and online media channels. A shortlist of 12 designers have now been selected and invited to the Pelota in Milan for the REMIX grand finale on 4 March, where the final judging will take place based on a runway presentation. The twelve finalists are:
Aarón Nachtailer – Argentina
Yekaterina Ivankova – Kazakhstan
Elísabet Karlsdóttir – Iceland
Haoliang Sun – China
Lorenzo Sisi – Italy
Lotte van Dijk – Netherlands
Nicolas Garcia Salas – Italy
Polina Zubakina – Russia
Yelda Şebnem Eker – Turkey
Sophie Sälekari – Finland
Yuko Koike – Japan
Yusuf Kalem – Turkey
Franca Sozzani, editor-in-chief at Vogue Italia has been nurturing young designers for more than ten years. «Vogue Italia with Vogue Talents continues to support young talented designers, it is fundamental at this stage of their career to have the support from the industry» says Mrs. Sozzani. This is the reason why a host of well known industry figures are delighted to be involved in Remix and sit on the jury. They include Sara Maino, senior editor Vogue Italia and head of Vogue Talents; Gian Luigi Paracchini, special correspondent and fashion critic of Corriere della Sera; Elisa Palomino, director of the Fashion Print Department at Central St Martins – the leading UK art school, and high profile American blogger Tamu McPherson, author of All the Pretty Birds, and street-style photographer now based in Milan.
The winner of REMIX will receive a prize: a best-in-class training with some of the world's leading fashion designers.
Mark Oaten, IFF CEO said: «I am delighted that REMIX has secured involvement from Vogue Italia for the second year running. The quality of young talent showcased at REMIX year after year is extraordinary and simply keeps on getting better as participants push the boundaries and re-invent this most versatile of materials. The fact that Vogue Italia has recognised this and continues to extend its support is the highest accolade any of us could hope to achieve. Knowing that any winning designs will feature in Vogue Italia is also wonderful encouragement to all our REMIX entrants and guarantees they will all be playing at the top of their game».
Over 600 students from more than 25 countries have taken part in the competition since it began. Previous finalists and winners include Lucy Upsher, who worked for Roberto Cavalli; Astrid Andersen, a regular at London men's fashion week; Budi Adji, who works in knitwear product development for Hugo Boss; Sally Bohan, global menswear designer for Levi Strauss & Co; Mijia Zhang an "Empowering Imagination" prize winner currently working for Christopher Kane and Roderick Buijs currently at Balmain.
Last year's REMIX winner Shohei Ohashi is now living in Florence where he is continuing his design training. He recently took part in Pitti Immagine Uomo, a leading global platform for men's clothing and accessory collections.