Emerging
---
SILVIA GALLETTI Srl, Bologna-based company, was born from forty years experience of family business.
---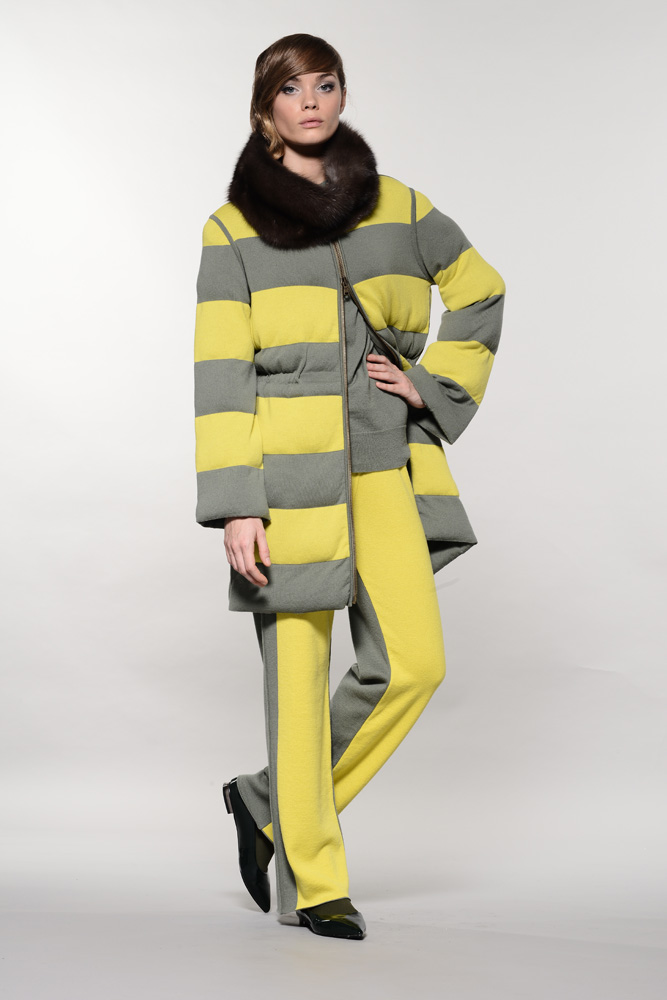 The designer Silvia Galletti, creator of the new luxury knitwear brand SILVIA GALLA', thanks to major in art and industrial models and to work within the family company, has joyned 27 years of experience and international recognitions, which led her to realize a dream: to create a line of luxury knitwear that is the result of all her creativity and industry knowledge.
From this idea came to life the first collection of luxury knitwear signed SILVIA GALLA', brand result of of a philosophy advanced production and quality.
All garments are designed, created and produced 100% in Italy.
What characterizes the first collection designed by SILVIA GALLA' is the choice of finest yarns, the attention to details, quality control, ensuring the finished product and the search for a sense of style that fits perfectly to the contemporary woman, who wants to wear comfortable clothes, but refined, elegant and wearable, suitable 24 hours a day. Created to enhance the femininity.
SILVIA GALLA'  expresses perfectly the concept of the product MADE IN ITALY, from design to manufacturing, to offer a top quality craftsmanship.